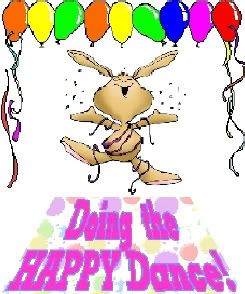 Yippee! It's Friday! I'm drinking my first cup of coffee. On Tuesday...it felt like the work week was dragging - yesterday - it seemed to go into fast forward mode - and now I don't feel like I got enough done!
I am helping judge a scrap book contest for Miller Toyota Scion - everyone turns in their scrapbooks tomorrow - I can't wait to see what a group of mostly young adult men turn in - it could be interesting! I'll be sure to take pics.
Our good friends Pat and George arrive this afternoon for the weekend - I've known them for over 25 years - we always have a good time with them!
And my favorite part about Saturday is no stinking alarm clock!
Everyone have a great day!!!